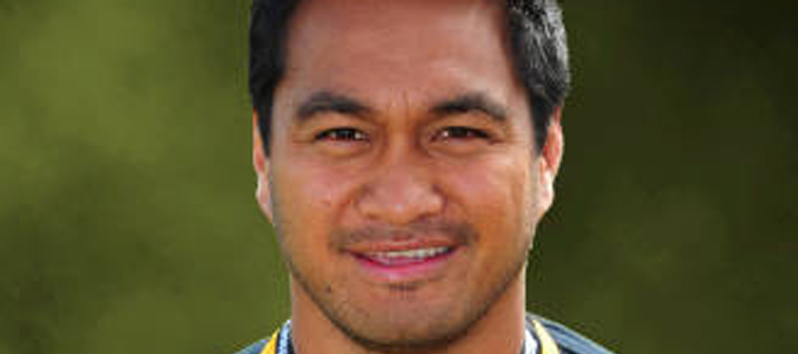 We welcome a bit of rugby royalty this week to the GAGR contributor list: Steve Kefu and Ben Tapuai. Steve is a former Wallaby, Super Rugby, Top 14, Heineken Cup and Premiership player, and Ben Tapuai is a forum favourite. Each week, Steve will give us a round preview of how he sees all the weekend's games Taps will tip for us.
Steve's Selections
Blues v Crusaders – Eden Park
This one's going to be a tight game but I'm going for the Blues. Hobbs starting at 10 is an interesting choice- he has a massive opportunity and has been through so much to even start this game. McCaw and Carter will be missed by the Crusaders in the early rounds.
Brumbies v Force
I have a bit of a soft spot for the Brumbies this year and I think they'll go a lot better than people probably think because they now have a lot of hard working players and no real superstars. Ben Mowen is a great choice for captain – I saw him come through the ranks in Brisbane rugby and I've always had a lot of time for him – great work ethic and tough! Brumbies in another close one.
Bulls v Sharks
I'm tipping the Bulls here. Sharks have lost a bunch of talented players and the Bulls have recruited well. Victor Matfield's loss as a player would've left a big gap in the team's culture, but I think the fact that he'll still be around as a coach means that they keep his attitude and intensity but make way for a younger player in the roster.
Chiefs v Highlanders
I'm tipping the Chiefs in this one. Their backline is all class, but I'm really excited to see their young 7, Sam Cane, play. He's a huge talent – probably the best player I've seen come through in the past 3 or 4 years, from anywhere.
Reds v Tahs
If I was betting with my heart I'd pick the Reds. If I'm betting with my head, I'm still picking the Reds. There are only two injury-forced changes (Saia Faingaa and Quade Cooper) made from the side that beat the Crusaders in the final last year, and all of the other changes are choices made by Link based on form. As for Harris at 10? He's an excellent tackler, good on the ball, and a goalkicking sharpshooter who's probably good for 12 points a game.  The Reds aren't losing anything. The current crop of players have shown they don't care about records – that the Reds haven't won in Sydney since 2003 won't be an issue.
Stormers v Hurricanes
The 'Canes will be rebuilding a bit after losing Nonu and Weepu, and they've taken a lot of debutants in their 25-man squad for a three match trip to South Africa. It's a tough start to the season for any team and although I think it'll stand the Hurricanes in good stead later in the season, I think a win first up will be a big ask. Stormers for me.
Lions v Cheetahs
The Cheetahs lost a lot of games by not many points last season, and it won't take much to flip those losses into wins. Obviously Pretorius is a big loss to them, but given that the Cheetahs are strong in the Currie Cup, there will always be a good replacement waiting to come through. Cheetahs.
Tap's Tips