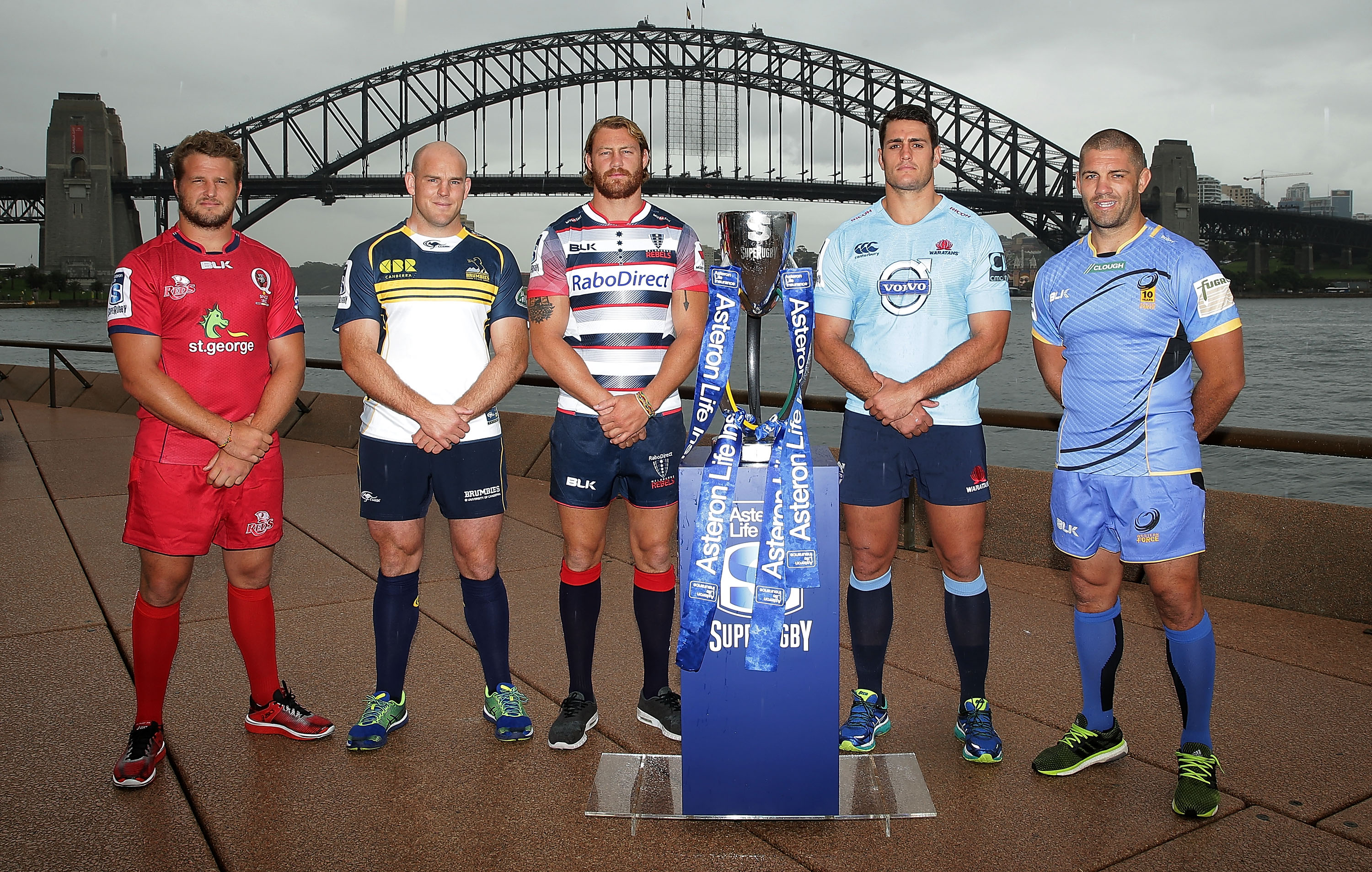 It is one of the biggest struggles in our game today. With the likes of AFL, League and even Football enjoying wide coverage on both Free-To-Air (FTA) television and Fox Sports, why is it that union does not enjoy the same luxury? With the Super Rugby season and club rugby now behind us and the Rugby Championship and NRC approaching, this major quandary is only becoming more and more relevant.
Many fans point the finger at the ARU and Fox Sports, but let's consider that for a moment. Foxtel is one of the ARU's major sources of income, and vital to the functioning of the governing body. Much of the money that Fox provides goes into Super Rugby clubs and the Wallabies. Additionally, the NRC, which is now a major cog in our rugby development pathway, wouldn't exist without the support of Fox Sports. Thanks to Fox, the competition is cost neutral for the ARU.
Additionally, Fox Sports coverage of Super Rugby and the NRC is very good. From an NRC perspective especially, they've come from covering one Thursday game in 2014, to broadcasting two weekend games and streaming the other two (that you can access online for free afterwards) this year. They clearly want this competition to succeed. Good on them for trying to help the ARU ensure that happens.
For the ARU, they would have to pay for FTA coverage, and money is something they definitely don't have.  But it isn't exactly like the ARU don't recognise the huge value in having a presence on FTA; this year they succeeded in securing a TV detail with Ten to replay one Super Rugby game a week on ONE, on Sunday mornings from 8-10am. While I appreciate the ARU's efforts, it is hardly primetime viewing. But even Bill Pulver knows that the Super Rugby competition deserves to have an FTA presence.
But, let's not hide away from the obvious: that PayTV even today simply doesn't attract the same viewership as FTA. In 2012, only 28% of Australian homes had PayTV subscription, and while that number had increased substantially, it still doesn't come close to matching FTA. With the exception of the Shute Shield, other club competitions, and Wallabies live test matches on Ten, Foxtel has a monopoly on the game coverage of two of our most important competitions. It gives Fox Sports exclusive coverage (and an incentive for rugby fans to get Pay TV), while providing the ARU much-needed funds.
But, how can you expect rugby to grow if no one can easily see it? The NRC and Super Rugby NEED to have FTA coverage. There is a huge amount of benefits to be had for everyone: the ARU, Fox Sports AND FTA channels, if they were to allow FTA coverage for these two competitions:
For the ARU: A chance to expand the rugby brand
The biggest challenge for rugby in Australia is (and always has been) it's competitiveness with so many other codes. It's not ridiculous to think that people will become inspired to play from watching the game. And you have to look at the numbers to see that rugby supporters make the most of any FTA opportunity: with the recent England series, each game averaged over 1.6 million total viewers per game across all media platforms! And that included well over 650,000 per game on FTA and a very respectable 250,000 viewers per game for Fox Sports.
Also, even more impressive are the ratings when the Wallabies are performing well. Last year, more than 1.2 million people watched the World Cup Final in Australia, and that was at 2am our time! The ARU is very correct that people will be inspired to play by watching the Wallabies, so why not ensure that through FTA coverage of our rising stars through the Super Rugby and NRC? Yes, it is costly, but it is worth the risk for the potential of reaping great rewards for the code.
Going to FTA has worked for multiple codes, the most recent being football and the A-League. With the inclusion of a FTA game on SBS on Friday nights, this (along with the signing of marquee players) has significantly helped Football grow above the likes of rugby in terms of ratings and game attendance figures over the last decade. While the A-League suffered a significant dip in ratings last year (due to growth in the BBL, and the loss of key marquee players), they aim to curb that problem by pushing for more FTA coverage, both for the A-League and the Socceroos. Shouldn't the ARU be following suite, given the long entrenched history of rugby in this country?
For FTA channels: A chance to tap into a larger audience
While we agree we need FTA coverage, we have to remember that the product has to be appealing enough for FTA Channels to want to take it on. Judging by the ratings of Wallaby games on Channel Ten, there is an untapped rugby audience hungry for NRC and Super Rugby action that could potentially be very appetising for FTA Channels.
Look at the Shute Shield. Channel Seven took a big risk when they took on the Shute Shield from the ABC in 2015. But the ratings in the first year were good enough to give the Grand Final top billing to Seven's main channel. This year, the Shute Shield has averaged over 28,000 views per game on 7mate, (up from 23,000 last year). That is more than half of what Fox Sports gets in terms of viewership for a Super Rugby match, and its community rugby! While that may not seem like much, contextually it is more than some FTA games in the AFL (more specifically, FTA games involving GWS or Gold Coast). This year, the grand final between Norths and Sydney University achieved a total rating of over 62,000.
Tom Carter was quick to thank Seven after that game for the work they do covering community rugby. With them looking to be investing more in the competition, that can only be good for future seasons of the Shute Shield. FTA channels, take note. There is an audience out there that wants to watch rugby.
For Foxtel: A billboard for PayTV
Whenever we go on TV, we see advertisements for PayTV all the time. Fox Sports is one of the biggest selling points for Foxtel, but if they want to expand their reach and make Australia a "foxsporting nation", they have to give us a taste of how good their coverage is.
If there was an expansion of the current FTA agreement to including their coverage of one live Super Rugby match a week, Foxtel could use this game as a billboard for their subscription service, and broadcast the rest of the round on Fox Sports. It would work better than any thirty-second advertisement. It will give us a taste of what we're missing, and make us want to see more. Judging by the rise of Football and the BBL, and the continued success of League and AFL, Foxtel can get a lot out of giving us a taste of the content they have through FTA.
So, where would be a good place to start?
Obviously I'm throwing up a few suggestions here; but we have to start somewhere. From an NRC perspective, the only thing that has been consistently holding it back is its lack of an audience, and that is a big issue (and Fox Sports exclusive rights to the competition hasn't helped, given its generally quite poor ratings). The ARU want this competition to grow. It is why they have put fixtures on the weekends at family-friendly times, trying to encourage people to attend the events. And yes, using free-to-air can be expensive. But, nothing ventured, nothing gained.
Why not chat to Channel Seven, and expand their contract with the Shute Shield to include one NRC game every Saturday at 3pm? It doesn't seem like much of a stretch, considering Shute Shield clubs also run the NSW NRC teams. And, an average audience of just over 28k is a lot better than the 10k average the NRC currently gets on Fox. Yes, the NRC doesn't yet have an established audience, but it would allow the competition to grow, while retaining the club rugby charm. And, it could allow Fox to broadcast the rest of the competition, so people will be more drawn to going to Fox Sports to check out other results. The NRC WILL sell, it's too entertaining not to.
Super Rugby is a lot less risky, thanks to the broader following it has. Channel Ten traditionally has broadcast all Wallabies test matches. So why not include one Super Rugby match a week on the main channel to compete against the NRL on Nine, and the AFL on Seven, and Football on SBS? Friday nights may be difficult, as shows like The Project and Have You Been Paying Attention? have been some of Ten's most reliable rating performers, but a Saturday night game? That sounds more appealing. Even more so considering that timeslot is usually used by the Rugby Championship.
Channel Ten has traditionally struggled to draw Australia's large sporting audience, so why not carve out a niche as being the place people come to watch professional rugby? Yes, the ARU has to pay for coverage, but that is a risk they have to take to get the game out there, and the potential for success could be huge. Fox Sports could again utilise it as an advertising opportunity while retaining the rights to broadcast the rest of the competition on their respective subscription channels and online. And there is no doubt there will be a strong and committed fan base out there that will watch it.
Now, of course I'm only suggesting hypothetical ideas. But wouldn't it be great if we lived in a world where club rugby, the NRC, Super Rugby and the Wallabies all received free-to-air coverage? I feel like I may be preaching to the converted here, but it makes sense no matter how you look at it: FTA is an opportunity. And it is one rugby should grasp with both hands.