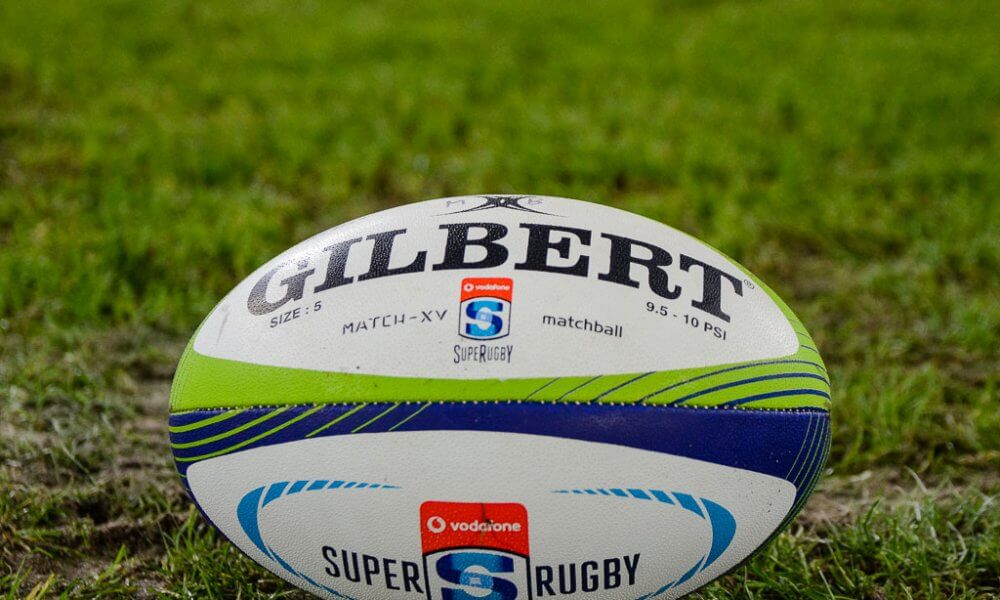 Tuesday's Rugby News.  This week we've got Eddie Jones talking tough, the sevens are named, the Reds' latest signing and Germany firing up for the repechage.
---
Eddie Jones Talking it Up

Boasting a record of 5 wins from 12 test matches against the All Blacks, Eddie Jones is one coach on the world stage who might just have the formula to knock off the world's best.
If you take away his one match against the Darkness whilst in charge of Japan, that record improves a tad more, albeit to 5/11.

He's now at the helm of the Poms, and for the first time in four years the two teams meet when they shoot out in the ultimate white vs black match this weekend at Twickenham.

Now you'd think someone in charge of a team that's finished 5th in the 6 Nations and is coming off the slimmest of wins last week would be curbing the yap, instead Jones has come out publicly declaring he "cannot wait" for the game.

Speaking in the lead up to the fixture, coach Jones is looking forward to testing his side against the best, "I said to the boys after South Africa that I can't wait. I cannot wait, they are the benchmark for world rugby, the team you want to play against.

"Where are you in the world?

"You only know when you play against the All Blacks" he said, seemingly unaware his team have lost several tests to much lower ranked teams this year….

The Poms come into the game have defeated South Africa thanks to a fortuitous rub of the green (thank the gardener…eh) meanwhile the AB juggernaut rolls on having thumped the Brave Blossoms in Tokyo.

The game will be shown on Fox this Sunday at ridiculous o'clock AEST.
Queensland Reds League-ification Continues

If, like me, you grew up during the glory days of the Brisbane Broncos' early 1990s sides you've probably got a healthy respect for what league players can do with an odd-shaped ball and rectangular field.

There's no denying there have been some prodigious talents on both sides of the code divide that either could have been, or in fact were, a star in the other code.

In recent times, the Queensland Reds have lurched ever more toward the 13-a-side game with current head coach, Brad Thorn, defensive coach, Peter Ryan and star back, Duncan Paia'aua all having put in seasons with the crew at Red Hill before heading to XXXX Hill.

The Reds' latest signing continues this trend with Matt McGahan signing  up for a one year stint.  McGahan joins the Reds after two seasons in Japan with Top League side Yamaha Jubilo.  The league connection traces back to when he was part of the Melbourne Storm's under-20 set up.

McGahan adds depth at fly-half for the Reds after their state-wide search this year couldn't unearth a single other flyhalf anywhere…..

In addition to McGahan's 15-a-side experience in Japan he had previously played 12 games of Super Rugby for the Auckland Blues in 2015 and 2016.

Fun fact for you, four players have won both a Super Rugby title and an NRL/NSWRL title.  Two of them played for the Broncos, one (like McGahan) for the Storm and the other was a Rooster…..just like McGahan's father was.  A good omen?  Probably not.  But we can live in hope right? RIGHT?
Sevens Squad SNamed

It's a little over three weeks until the next season of the HSBC World Sevens kicks off in Dubai and the Aussies are looking towards the Oceania Sevens tournament this weekend in Fiji to put the finishing touches on their preparation.

This season has a little something-something extra added to it with Tokyo 2020 qualification there for the taking.  And as such, coach Tim Walsh has named a near full-strength squad for the tournament.

"We're using it as a pre-curser (to the World Series) so we're sending our best team," Walsh said.

"If we were going to select Dubai tomorrow it would pretty much be this team".

It was that possibility of playing in the Olympics for a second time that brought Rio veteran Nick Malouf back from European rugby to again pull on the green and gold.

"I think ultimately it was the Olympics", he said.

"There's not really any price of money that you can put on going to the Olympics, having been to one before, I know how special it was".

Malouf slots back into the team as one of the vice captains.

The full team,

Lewis Holland (c)
Jesse Parahi (vc)
Nick Malouf (vc)
Ben O'Donnell
John Porch
Michael Wells
Liam McNamara
Matthew Hood
Boyd Killingworth (what a fantastic name)
Brandon Quinn
Henry Hutchison
Lachie Anderson
Tim Anstee

The action start on Friday with our men taking on Vanuatu and the women taking on Nauru.
Germany Look to RWC

One of the great things about sport is the stories it generates.

Not just for us here at GAGR in our capacity as a news website, but in a more general sense.

In this day and age of hyper-professionalism, multi-million dollar broadcast contracts and full-time playing squads the chances of a rag-tag team from a soccer-mad country making their way through to the Rugby World Cup seem almost fanciful, almost.

Thanks to a sometimes complex and quirky qualification process, a player strike and some ineligible players Germany are on the verge of pulling off a modern-day Might Ducks.

It's all coming down to the repechage over the next three weekends where they will vie with Kenya, Hong Kong and Canada to determine the 20th and final team to qualify for next year's world cup.

The team's brought in some big guns to give themselves every chance, with former British and Irish Lions defence coach Mike Ford as head coach, ex-England lock Mouritz Botha, as forwards and defence coach and Paul Healy (technical advisor to Uruguay at the 2003 World Cup) coaches the attack.  The highly experienced coaching squad joins the mixture of part-timers and guys who presumably got lost en route to soccer training.

Ford spoke about what it means to the players and how they're approaching it, "The commitment the players show is humbling, they aren't paid much, but they do it because they love the game (someone hand Simon Poidevin a tissue) and want this opportunity.
"Hopefully we can surprise the other teams in Marseille with our heart, commitment and our game plan.
"It's an exciting and unique challenge – we'll be the best prepared team there and the hungriest."

Brisbane ex-pat Sean Armstrong captains the side and added his two cents, summing up their situation nicely-

"It's a fantastic chance, but a bit of a weird one, given the disqualification of teams, but now we have the opportunity, we want to take it with both hands".