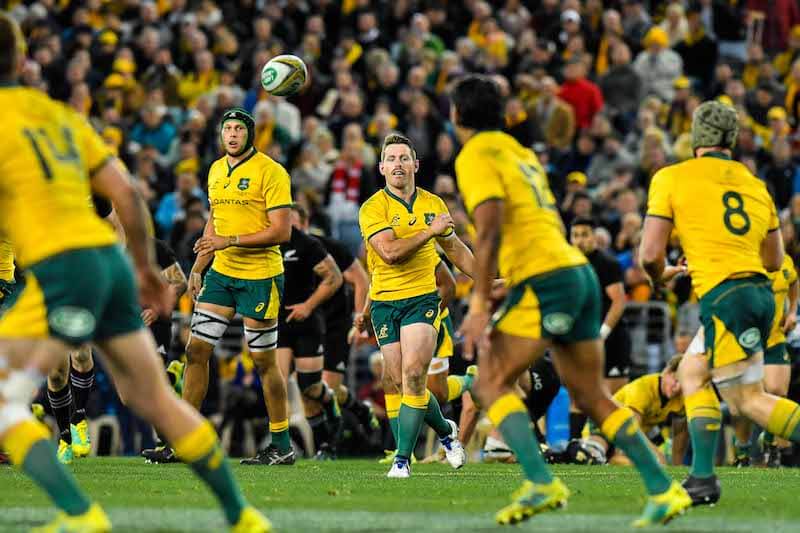 A reminder that I am using this week on GAGR to dig deep into Michael Cheika's selection strategies over the past RWC cycle.  We took a look at the forward pack yesterday so today we look at the backline.
A reminder of the key:
Legend:
All players highlighted in yellow are currently in the Rugby World Cup squad at the time of writing
Players with an asterisk have at least one game confirmed where they were named on the bench but didn't take the field
Players are listed more than once if they have started or come off the bench in multiple positions. These same players have been highlighted in gold once, generally in the position they are best at and/or most likely to play in the upcoming Rugby World Cup.
Scrumhalf: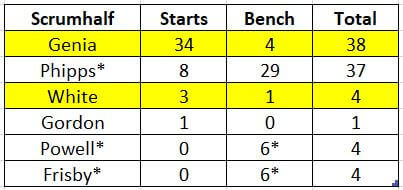 Perhaps not an area of strength or weakness, but definitely an area that has seen some change and confusion. From 2015 until 2018, we've had the understanding of Will Genia being the best halfback in Australia, then daylight, then your pick of Nick Phipps, Joe Powell or Jake Gordon being next in line depending on the year or your club allegiance.
That took a dramatic change when reinvigorated Nic White returned from Europe in career-best form, offering a different style of play that could suit some matches quite well. This effectively cut short the chance for Phipps to extend his international career when only two halfbacks were named, despite only five players across all positions having been named in more test matches since the last Rugby World Cup.
Interestingly though, it was the panic that occurred when Genia went overseas that caused the illusion of change. Nick Frisby bolted from nowhere to receive six appearances on the bench, before Joe Powell was afforded the exact same treatment (both players didn't take the field on every one of the occasions when they were named).
The odd thing though is that Powell has been touted as the next scrumhalf in line, yet in all four test matches this year he was in the squad, but never named to play, meaning he is much less experienced than he ought to be. Phipps has been taken to Noumea seemingly as third cover, so the whole process acted to give Powell false hope and Phipps some doubt, yet neither received any game time.
Mixed with Gordon getting one start and then being thrown to the side, it's been a poor succession plan for the young talent in stocks, but at least in Genia, White and Phipps there are seasoned players with experience and an understanding of knowing exactly what they can deliver. The top of the pile looks great, but the depth teeters off quickly.
Squad members capable of playing here: White, Genia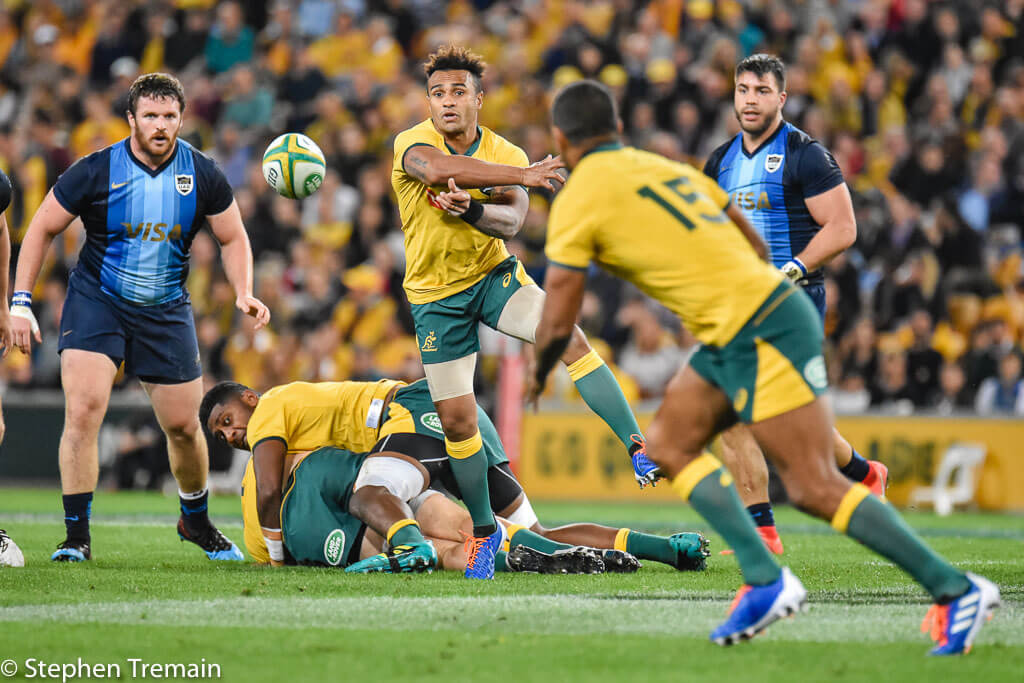 Flyhalf: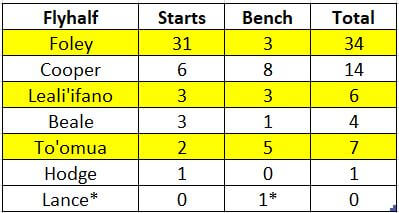 The primary playmaking position poses problems for pondering pundits picking players. Clearly, solid game time has been afforded to Bernard Foley in a time when he was mostly the only option, but the re-emergence of Christian Leali'ifano and the return to Super Rugby of Matt To'omua has added some depth and options and given the threat of competition for places a much-needed kick up the backside.
Quade Cooper was challenging for a while, but his inconsistency to be able to play behind a pack that isn't clearly dominating, mixed with his difficulty in playing to a game plan, made it hard to pick him. Not to mention pretty much every time he started he had Foley in the unfamiliar 12 jersey outside him, making all armchair selectors pull out their hair.
Throughout this time, attempts were made to morph Kurtley Beale and Reece Hodge into flyhalves, but they both proved to be serviceable to safe at best. The squad genuinely has depth in this position, with six members of the squad having played Flyhalf internationally, but the depth is thinly masking the fact that none of these players are genuinely world class at the moment, which will make it hard to go far in the tournament.
Squad members capable of playing here: Leali'ifano, Foley, To'omua, Beale, O'Connor, Hodge (if desperate)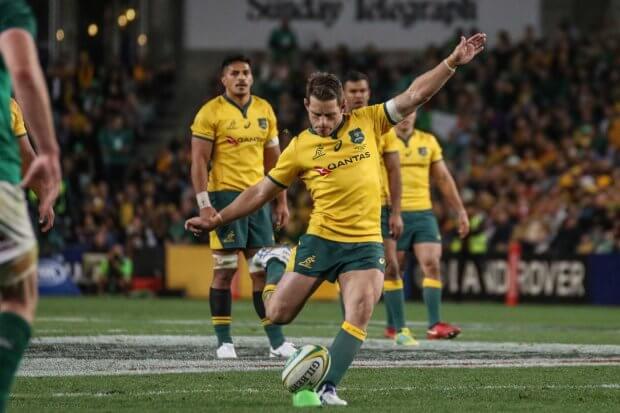 Inside Centre: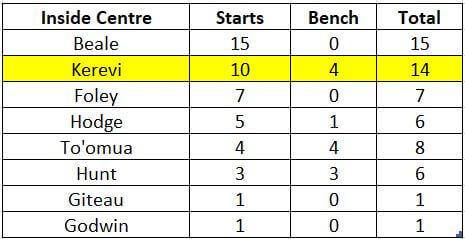 As it stands, Samu Kerevi is one of the first names being picked in this current Wallabies team as his hard-running, tackle-breaking game has earned him plenty of praise. Although, a concern with this is how much more established he could be in his preferred position.
Despite having played 31 tests, only starting 10 of those at inside centre is a missed opportunity. Over the last four years, Australia have had the desire to have a playmaker at 12, but have struggled to find someone that also broke the line, given Tevita Kuridrani had a stranglehold on the outside channel.
Beale and To'omua are still solid options if anything happens to Kerevi, but the trialling of Karmichael Hunt was wasted by his off field antics and the Foley experiment was diabolical and obviously ridiculous to everyone except Cheika as far as I can tell. Hodge also was thrust into the second playmaker role, a bit of a mix between hard running, defensively sound and had a kicking game, but ultimately his versatility required him elsewhere, predominately.
This position looks a little stretched given an extra game got squeezed out of Mat Giteau and Kyle Godwin was given a solitary cap and then forgotten about, but aside from the Foley situation, the inside centre options look solid, with plenty of capable cover in the current RWC squad.
Squad members capable of playing here: Kerevi, Beale, To'omua, O'Connor, Hodge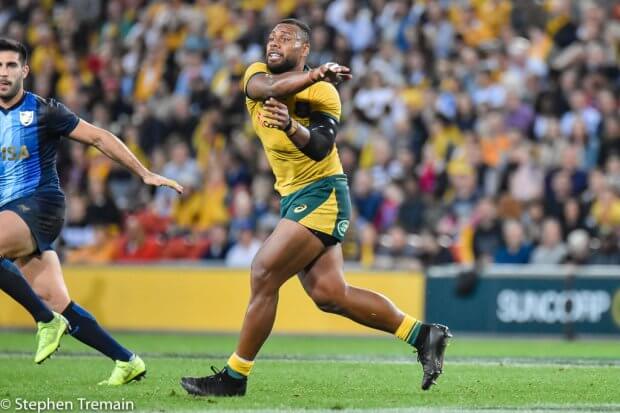 Outside Centre:

Very similar to the position inside, the 13 jersey has been worn primarily by a small few, outside of a positional shift from wing for Rob Horne and from fullback for Israel Folau.
Aside from these two, the jersey has rotated mostly between the Fijian powerhouses of Kuridrani and Kerevi. Reece Hodge also added this quiver to his bow in 2018 and James O'Connor has since done the same in 2019.
Sadly, the realisation that a line-bender at 12 and playmaker at 13 would be the best option for the Wallabies has come far too late in the piece. In any case, 44 of the 46 tests that have occurred have utilised a 13 that is going to this World Cup, so despite combinations not forming for as long as ideal, there's solid reason to think the Wallabies are looking safe, if not settled, in the centres.
Squad members capable of playing here: O'Connor, Kuridrani, Hodge, Kerevi, Petaia, Ashley-Cooper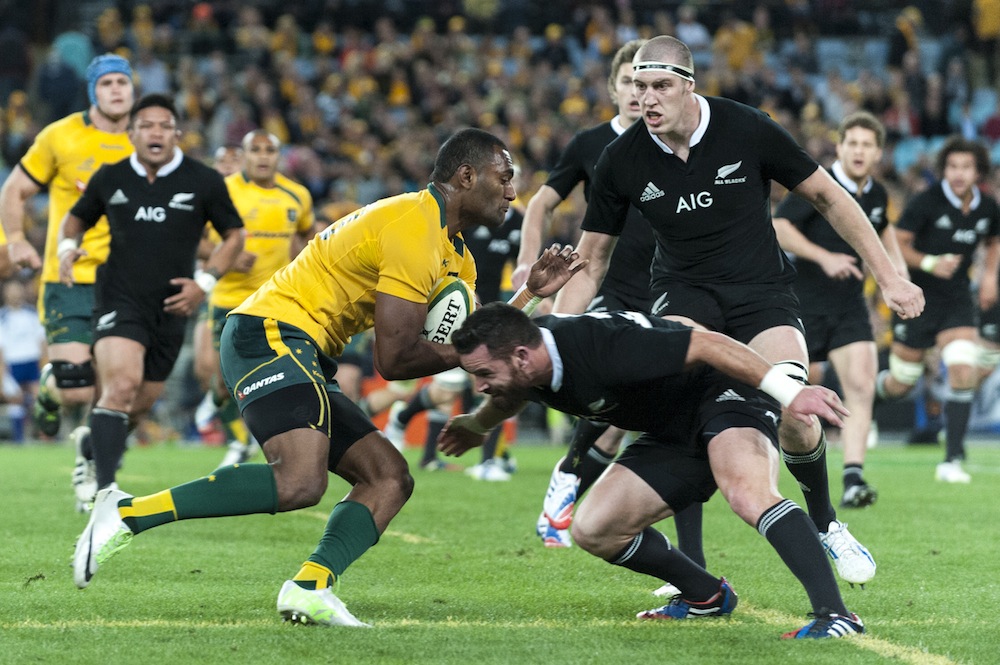 Wings: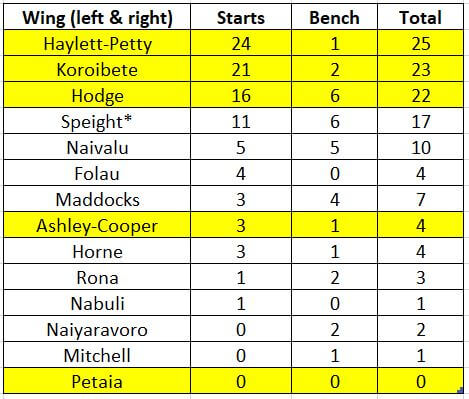 Oh dear. Similar to the blindside flanker and the number 8 role, there has only been one specialist in these positions taken. However, in the defense of the backrow, Salakai-Loto has been molded to play mostly there for club and country and Dempsey and Pocock can both play at the back of the scrum handily, and do so often enough.
In the case of wings, Marika Koroibete has been selected as the only specialist, which is cause for concern in a tournament like this. As a positive, Dane Haylett-Petty and Hodge have been given plenty of game time on the wider channels, but the rotation between their positions has been a hallmark of Australian rugby in recent years. Haylett-Petty plays fullback while Hodge will generally be in the centres for the Rebels, meaning the transition to the wing at test level is a massive change and thus risk.
Oddly enough, the three players with the next most experience of playing tests on the wings actually play consistently there at club level too, with Henry Speight, Sefa Naivalu and Jack Maddocks all being experimented with, but ultimately discarded in a combined 34 test caps.
While I am happy to make do with the players that have been selected, my issue again lies with the rotation of options, seemingly at random, for large chunks of this development phase. Why were test caps given to players like Taqele Naiyaravoro, Eto Nabuli and Curtis Rona? They got a combined six test matches between them, yet they all remained playing in Australia until the end of 2018. Why rotate them through just to exclude them immediately after? It seems to be the biggest case of poor long-term planning, with our lack of spark out wide posing the biggest concern for our attack coming into the next two months.
Ideally, Horne would not have been dealt his career-ending injury and Jordan Petaia would have been able to get two to five test matches under his belt had he not got injured in Italy last year and then Super Rugby this year. Throw in another five combined caps to Drew Mitchell and Adam Ashley-Cooper and you can see that this constant shuffle has seriously dented the development of potential wings and fullbacks like Maddocks and Tom Banks as well as out and out wings like Speight and Naivalu. Versatility has its positives, but it also brings its share of drawbacks.
Squad members capable of playing here: Koroibete, Hodge, Haylett-Petty, Petaia, O'Connor, Ashley-Cooper, Beale (if desperate)
Fullback: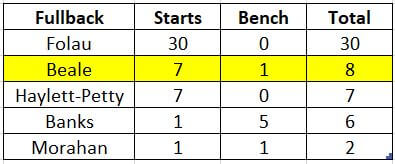 Lastly, the elephant in the team sheet, Folau and his quick exit. All of his off field issues have derailed his career, which is a shame, because as a player it cannot be ignored that he is genuinely world class. For 35 test matches, he was a guaranteed starter and arguably the best in the world in his position, so his swift dismissal means there has been a late rush to give more game time to Beale and Banks to try to replace him.
This position is actually fairly well covered, as the wing section alludes to, as Hodge and Haylett-Petty, to a lesser extent O'Connor and Ashley-Cooper, can comfortably cover the back spot.
Similar to Pete Samu in the backrow, Banks can probably be seen as the biggest snub given his form at fullback for the Brumbies was pretty spectacular at times and his pace could be an asset on the wing, however the depth at the back is sound enough to get by provided Beale's not made to get underneath the high ball in the wet.
Interestingly, the removal of Folau has allowed both of Kerevi and Beale to start in their best position, so an unseen benefit can be taken from all of this.
Squad members capable of playing here: Beale, Haylett-Petty, Hodge, O'Connor, Ashley-Cooper (if desperate)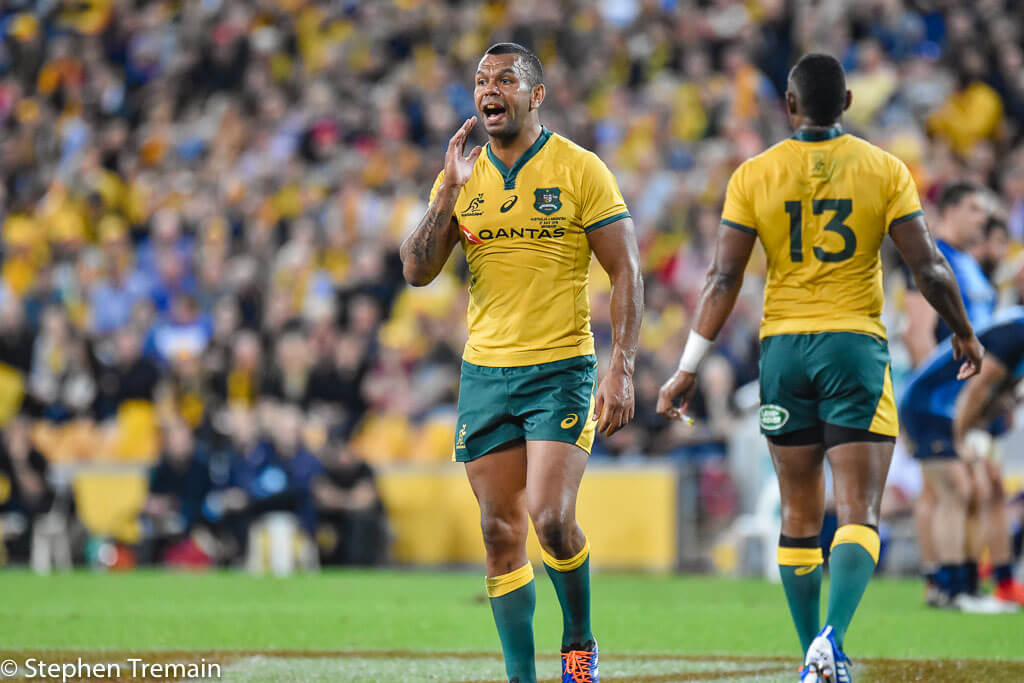 ---
I'll be back tomorrow with a bit more number of tests played and what it may means in terms of cohesion and team dynamics.