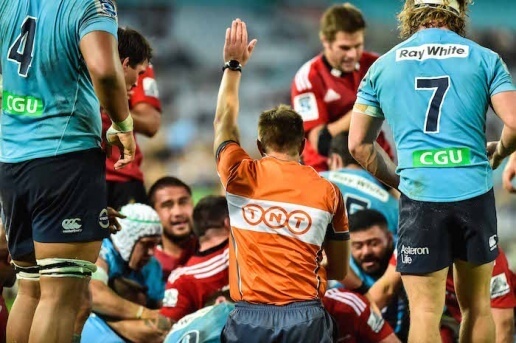 Wednesday's rugby news has another rule change, SANZAR defending bonus points, Speight back for five games and Eddie looking for an attitude shift. 
---
New rule offers late drama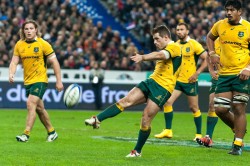 SANZAAR's Executive Committee has approved a number of law changes and among those long-expected will be the opportunity for teams to kick for touch after the full-time siren and take a line-out. Previously if a side opted to kick the ball out of play after the hooter, the game automatically ended.
The change is one of the many new rules which attempt to continue the evolution of rugby towards a more attacking product. "Permitting teams to opt for a lineout after time has expired serves as a disincentive to opponents infringing and aims to reward sides that are particularly strong set-piece exponents, which, coupled with the previously mentioned changes, encourages more attacking and competitive rugby," SANZAAR chief executive Andy Marinos said.
SANZAR defends changes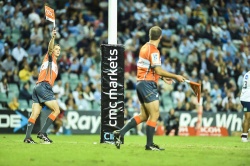 SANZAAR CEO Andy Marinos has also defended the Super Rugby variation of the bonus point system, which will now add a point for finishing three or more tries ahead of the opposing team. Crusaders coach Todd Blackadder found the process "bizarre"  and was disappointed by the lack of consultation.
But Sanzaar chief executive Andy Marinos defended the process. "It has not gone unnoticed the number of key stakeholders that have felt the need to publicly criticise SANZAAR for initiatives that were floated months ago and heavily canvassed throughout each National Union," Marinos wrote.
Speight to start ACT season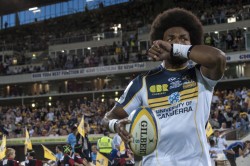 Henry Speight will play the first five matches of the Super Rugby season for the Brumbies before he shifts his focus to the Rio Olympics. The Fijian winger has emphasised that it was difficult to walk away from the Brumbies as they chase a Super Rugby title but thought that the chance of an Olympic medal was too good to pass up.
Speight is one of three Wallabies players – with Quade Cooper and Nick Cummins – to commit to the sevens program, but he is the only one currently on a Super Rugby contract. Coach Stephen Larkham emnphasised, "Ideally we'd like guys in our program for continuity and the combinations they build over a full season. But some of these decisions are guided by the ARU and in an Olympic year there's focus for success in sevens."
Eddie instilling arrogance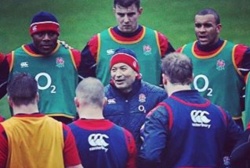 Eddie Jones has continued to dismantle the cultural foundations laid by the previous England regime by declaring he is happy for his team to be labelled arrogant as long as they are winning. Jones has already acknowledged that what he terms 'the honeymoon' period is coming to an end and that he will be judged by results, starting with Saturday's (Sunday AEDT) championship opener against Scotland.
"If you are winning and you are arrogant then it is self-belief. When you lose it is being arrogant," Jones said. "We are a side that is going to prepare well for Test matches. We're going to believe we can win Test matches and we're going to believe that we are going to be the best team in the world."