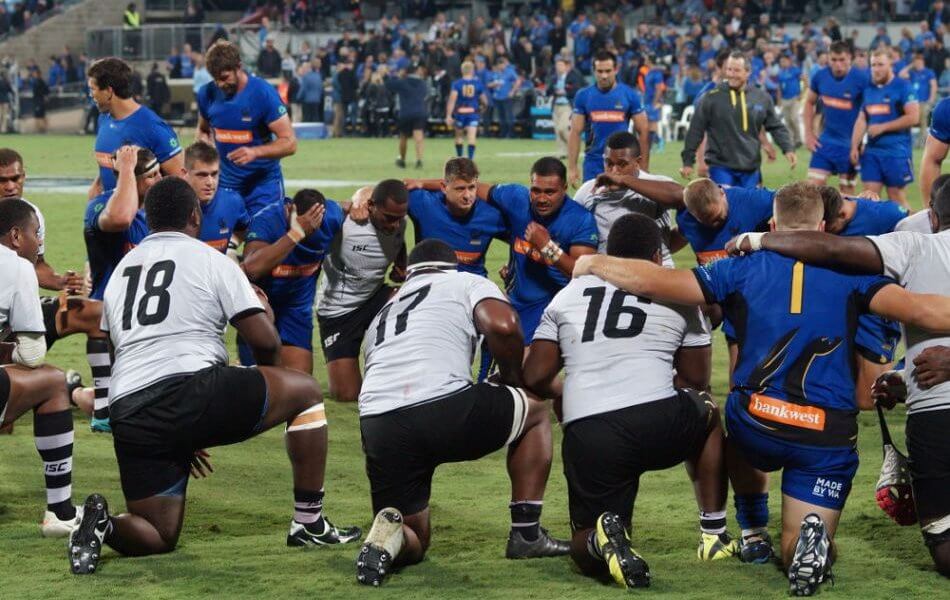 Monday's Rugby News has the good and the bad from the weekend, more on the Tahs performance, Andy Friend losing faith, and more on World Series Rugby.
---
Absolute Extremes
That has got to have been one of the most fascinating weekends of rugby in this country for a long time. So I'm going to start with the positives.
That Force-Fiji match. What. A. Game.
On Saturday at 1pm I sat down to watch it on 7mate and was treated to something really special, a game played in fantastic spirit in front on 19,466 fans, the largest rugby crowd so far this year.
Fiji turned up to play, and the second half saw a real arm wrestle. Aside from a couple of handling errors, the match was a brilliant display of fast-attacking rugby, and what was even better was that it was filled with young, up-and-coming talent: the Warriors squad was comprised of a lot of Drua players from the NRC, the Force also had a lot of Spirit players, not to mention the Vikings coach last year.
The Force eventually prevailed 24-14, but it was a night that rugby showed it's potential when the community is put first. Even afterwards, the Warriors were treated to a warm reception from the Perth crowd. I tip my hat to the entire RugbyWA team, and I can't wait to see the future upcoming matches.
The contrast could not have been more stark on the other side of the country. The next part of this news segment comes with a language warning, as this weekend finally broke me.
The Rebels turned up in the first half against the Crusaders, being down only 10-13 at halftime. Then the second half happened, and it all went to shit. Some questions really need to be asked about the defence of the Rebels in that game. Or their game plan in general. When you miss 38 tackles in a game, there is something seriously wrong.
You hear about how the Crusaders coaching methods are so diverse, how they even chatted to Craig Bellamy at the Melbourne Storm about how to close out games properly. Why can't our guys think of that? It's time to innovate, try something new. Because whatever is going on there now, this current strategy is not working.
For more, read our review here. 
Then we head to Brookvale Oval.
For fuck sake. I have to write about this performance that the Waratahs served up. The Blues were lower than any other Aussie team on the overall table. They are also in the midst of a terrible losing streak to Kiwi opposition. They've won only two games this year. They nearly got beaten by the bloody Sunwolves!
Add to that, the Tahs had 58% possession this game, and 72% territory. With stats like that, surely you'd find some way to win. Surely?!
But, in typical Aussie rugby fashion, the Blues won 21-24. Every mistake the Tahs made, the Blues made them pay.
I guess the only positive we could take away from this is that Brookvale looked an absolute treat that night. But even the fans were left wanting. I believe we just witnessed the equivalent of losing to the Kings last year. After that final siren, there was a couple of boos, but mostly just the mute acceptance of going home disappointed again.
Call this an overreaction, but this weekend has left me just plain over the entire concept of Super Rugby.
We just seem to be travelling further and further down this rabbithole of awfulness, and I'm morbidly wondering, how much further can it go?! Will we reach 50 down against the Kiwis? Are we that fucking terrible?
I'm still a young-un in all of this, and people who read this news column have been following rugby longer than I've been alive. For all the older GAGRs, how does this compare to the Wobblies of the early Seventies? Have we passed that threshold yet? Is it time to panic?
If I talk about this anymore, the migraine that this game put in my head is going to get worse. So for my sake and your sake, I'm calling it here.
In other results, the Jags grabbed a second Kiwi scalp when they defeated the Chiefs 19-23. The Argentineans look like they've finally turned a corner and are starting to show the potential they have, which is great to see.
The Hurricanes meanwhile accounted for the Lions with 28-19 win, the Stormers knocked over the Bulls 29-17, and the Sharks continued their recent dominance over the Kiwi sides of recent weeks with a 38-12 win over the Highlanders.
Coaches Corner
Well, at least we know with certainty that the people who are hurting the most from the losses this weekend are the players.
For all the ranting, the site of the Tahs sitting dejected on the ground after the final hooter showed that this loss hurt a lot.
Daryl Gibson and Michael Hooper threw their two cents worth in as to why the game went the way it did.
"It's disappointing to come away with no points off that pressure," Gibson said to Fox Sports. 
"I felt we controlled large parts of that game and missed a lot of opportunities there.
"Definitely near the end there, I felt we lacked a little bit of composure there just to hold the ball for a little bit longer.
"Maybe the boys got confused that maybe they felt they were on a penalty advantage as opposed to an advantage, but I'm very proud of the team.
"I thought they showed some fighting qualities and that effort wasn't rewarded with our technical execution.
"We go away, we look at our technical execution and we get that right."
Hoops was even more blunt.
"This one hurts, it is disappointing, but we've got to go again," he said.
"We can only control what we're doing and the other teams are probably going to say the same thing.
"We've got another three games against these guys (New Zealand opposition), three good cracks, and we're going to focus week to week.
"Every game's tough and we've got to go again."
And, in a big own up, Hoops admitted that the Kiwis dominant streak was a  "big narrative" in what played out.
Meanwhile, down in Melbourne Dave Wessels had to contend with a tale of two halves, one where the Rebels were right in it and one where they got smashed off the park.
And, to be fair, he was clearly very frustrated. And he wasn't happy with the draw had meant his team had to travel 24 hours to get back home, whereas the Crusaders had to travel only from Canberra.
"The championship team travelled a 45-minute flight or whatever it is," he said to rugby.com.au. 
"We travelled 24 hours and that's something Super Rugby generally has to look at.
"One of the reasons AFL is so popular is they've got an equalisation model in whatever it is that they're doing to give everyone a fair bite of the cherry and while the Crusaders might say at different times they have to do that travel, the difference is they're a club that's used to winning and have that momentum.
"I think Super Rugby needs to think about giving the clubs that don't have the momentum some of that because if you look at the success that AFL's had  with that model, why wouldn't we be thinking about some of those things?
"I think if you were to ask me what has been our number one challenge this week it's jetlag and the Crusaders didn't have jetlag, the Crusaders came from Canberra.
"They've had an extra day's training because we had the flight and I'm not saying that's an excuse I just think it's something that Super Rugby should be looking at because it certainly has made the week more difficult for us.
"Are we good enough to beat the Crusaders right now? No – I knew that before the game.
"What we have to keep sight of is what do we have to do to close the gap.
"We have to keep chipping away at that gap and keep people accountable.
"That's really the key thing. That's probably aside from the scoreline, that's probably the difference in that last 30."
You're no Friend of Mine!
Andy Friend has broken his silence only one month after being let go from the Mens Sevens coaching role.
For the last month, he has been witnessing what us fans have to put up with week in, week out. Fair to say, he's not happy with what he sees.
He is so disillusioned by what he's seen, Friend even went as far as to say that Rugby Australia and Super Rugby aren't doing the game here any favours at all. Admitting that Australian rugby has been on the slide for a couple of decades, he added that he doesn't even follow Super Rugby anymore.
This is a coach who has spent the last 23 years coaching in Australia, including coaching for the Brumbies.
In an explosive article with the ABC, he also admitted that he wanted to continue his role in developing the Mens Sevens team, but that Rugby Australia opted not to renew his contract.
In this article he said that "players would come to him without even the most basic skills because Australian rugby has plans for world domination, but was yet to exhibit the patience to create the foundations."
"We've tried to build the pyramid from the top down. It doesn't work.
"It's not about the people that sit up the top and play Super Rugby and coach Super Rugby. It's about the grassroots and about building the pyramid from the base."
"I actually find it [Super Rugby] stale to be honest," he added.
"I can't understand the conference system. I can't understand how you can have a competition where you don't play everyone once and you can be the best of the worst, which is what we have in this country, yet you can still make a quarter-final. Doesn't make sense to me.
"I still love the game of rugby. I'll go and watch a club game because I still love the energy around that, but Super for me, it's tainted."
Pretty much sums up the thoughts of every Aussie rugby fan to be honest.
However, Friend express hope in the Sevens system, describing it as a 'new frontier' for rugby. So much so, he believes it is the way forward for the game in general, and if he was allowed back into the system, that would be his path.
It's only the beginning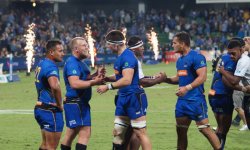 It's been a bit of a depressing read today, however we're going to finish where we started, being the success from that amazing game in the west last Friday.
The match was a huge victory for the Force and sport in WA in general,  and for many, served as a defiant stand against the status quo of Aussie rugby.
Many, even in the west though, are curious to see whether the momentum that this match generated will continue into the coming weeks.
Add to that, the fact that the IPRC is still no closer to being any more finalised, at least to our knowledge.
But, as a first impression for the new era of WA Rugby, Friday night could not have gone any better.
Pre-game fireworks, dance shows,  parachute landings, a sold-out crowd, a cracking match – yeah it could not have gone any better.
With their next clash against Tonga set for Mother's Day, Force coach Todd Sampson and captain Ian Prior were confident that fans would vote with their feet and return for the next few games.
"Over the next six games, I don't think there is going to be any lack of motivation from the fans," Prior said to WA Today. 
They're going to have plenty of motivation to keep rocking up, and voting with their feet to show Australia and the world that WA means on the rugby front."
Twiggy was so happy, he was actively seen celebrating with the team in the moments after the match.
"He was just saying how proud he was of us, and how WA is proud of us," Prior added.
"We wouldn't be here without his passion, without his generosity.
"He's very energetic. He came into the huddle last year saying he was going to back us all the way, and he's stayed true to his word.
"He's a really special guy. It's hard to put into words how much he's done for us."
"That sort of performance was beyond our expectations," Sampson added.
"I just take my hat off to the players about how they went out and executed."
We got any GAGRs who went to the match? Do we reckon fans will be back next time round?