Rocky Elsom (76)
Staff member
Georgia has been named as the venue for the 2017 Under-20 Rugby World Championships (formerly known as the IRB Junior World Cup).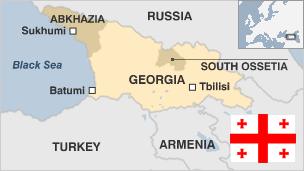 Pools are likely to be something like these:
Pool A
England (1)
Australia (6)
France (9)
Samoa (12) (Qualifier from Junior World Trophy)
Pool B
Ireland (2)
New Zealand (5)
Scotland (8)
Italy (11)
Pool C
Argentina (3)
South Africa (4)
Wales (7)
Georgia (10)
To do better than our usual 5th or 6th position, we need to make it to the Semi-Finals and this is achieved by winning the two games against lower seeded teams with a 4 try bonus point, and secure one or more bonus points in a loss to the top seeded team in the pool or simply beat them. It also helps if we score a truckload of points against the lowest ranked team in our pool.
Maybe we need to examine out coaching and selection arrangements at state and National level.
Use this thread to track the selection trial process for the Australian State teams who should participate in the 2017 Curtain Raiser Cup, Oceania Championships as well as the build up for the World Championships.
Also discuss similar for the NZL, SAF or 6N U20 teams, and any snippets of information from the 6N U20 tournament.
Aspiring piggies need to start eating meat, and hitting not the gym, otherwise we will see more of this next year.